ITEC North East is a not–for–profit organisation with registered charity status. It has delivered inspiring and independent training for more than 35 years of educational excellence. It delivers a selection of apprenticeships and short, fully–funded courses in areas like Business Administration, IT, Software Development, Digital Marketing, and Remote working.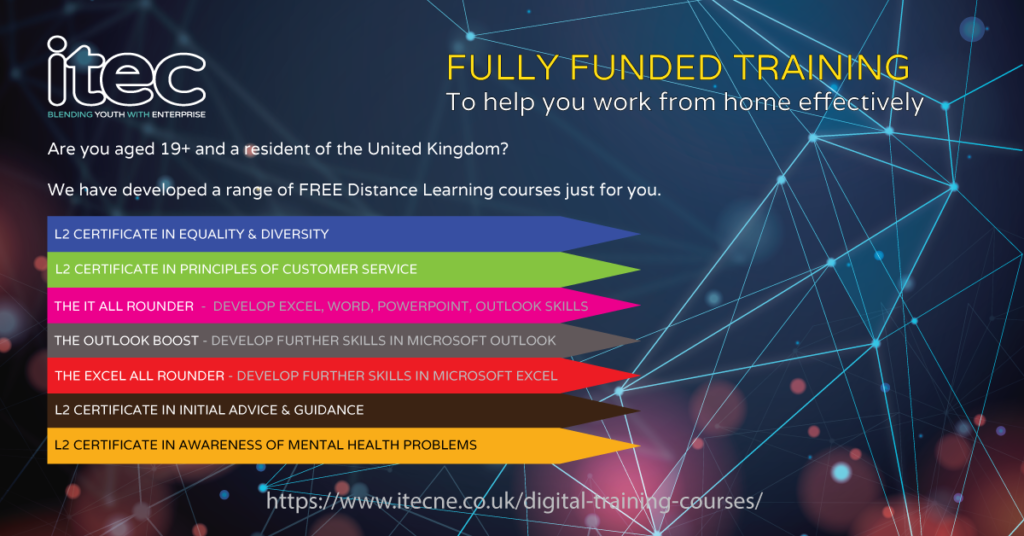 Lands Village Hall has negotiated with ITEC NE a limited time offer for residents. When you complete a short course, you will receive a £25 Amazon Voucher as well as a nationally recognised qualification. To qualify, you must inform the Trust of your registration and complete the course by 31 July 2020.
We are hear to help people in the community achieve their full potential, to find work or to progress further in employment. Our courses are designed to develop the skills in demand by employers. If you are unemployed, considering a career change, or a business owner with staff training needs, contact me to discuss how we can help.

—Paul Dodd, Head of business Support & Performance, ITEC NE
How to get a free £25 Amazon Voucher
It is easy to register for a course and start learning today.
Just pick a course from ITEC NE Distance Learning Courses and get started.
Don't forget to let Lands Village Hall Trust know you have registered so you can qualify for the £25 Amazon Voucher.
And then, simply complete the course by 31 July.
When you've finished your course, ITEC NE will issue you with your qualification and your Amazon Voucher.
Latest posts by Administrator
(see all)