Anyone can hire Lands Village Hall for private and public events at very competitive rates for members, guests, clubs and national organisations. Our hall is a small facility, offering an intimate venue for social and entertainments events, a good size for small conferences, fairs and sales, and a reasonable venue for private meetings and interviews.
The hall is accessible, providing a ramp for wheelchair access between the car park and the building (one step). The hall's facilities are all on one level and offers a main room, a modern commercial kitchen, and accessible toilets.
It is an ideal venue for private and business functions, and for any group wanting a private, tranquil location for interviews or uninterrupted meetings. The hall is easy to access from its own car park, and is located within publicly–accessible grounds, if you want to use an outdoor space. Our location is ideal for local countryside walks and outdoor events away from urban life.
It is a great facility for clubs, social groups, and parties. And it provides an intimate venue for small gigs, bands and theatre productions.
For example, the hall hire is available for:
Meetings and seminars;
Corporate events;
Small conferences, fairs and sales;
Training;
Rehearsals;
Bands and gigs (for small, intimate audiences);
Parties, receptions, and wakes;
Functions;
Sports and fitness classes and groups; and,
Social events, classes and groups.
Facilities
The hall offers a main room measuring 9.2m × 6.2m, toilets (including accessible facilities), and a fully–equipped commercial–style kitchen. We provide chairs and tables, ample crockery and cutlery, kettles, a cooker and oven, microwave, and a range of other utensils and equipment is available.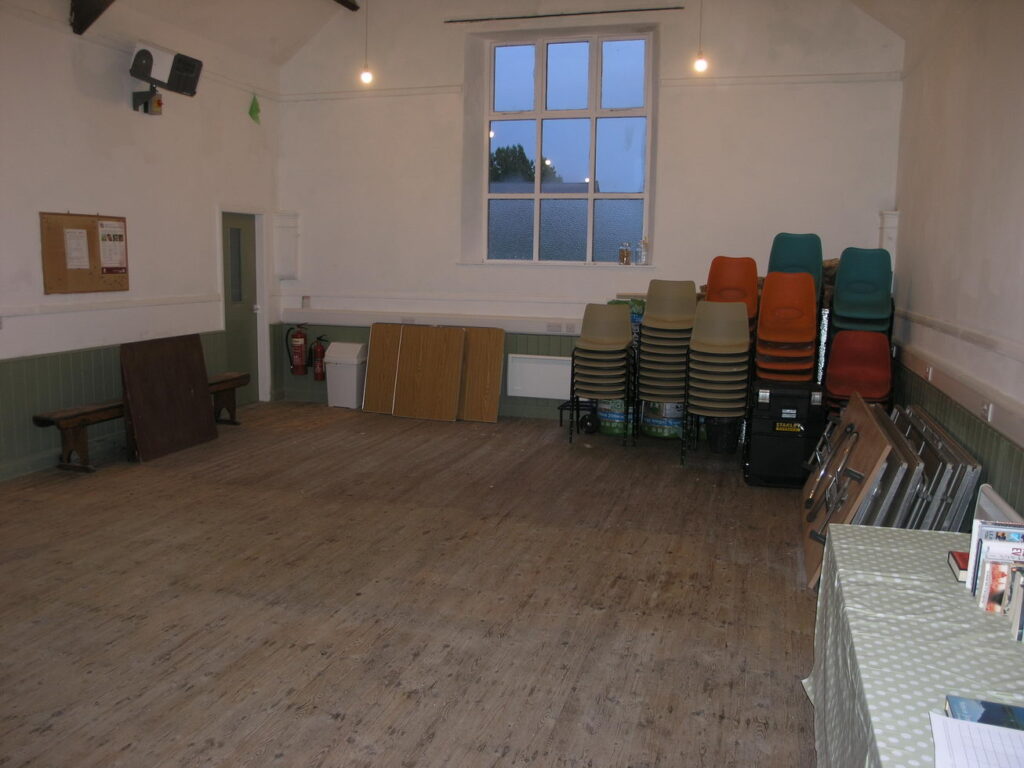 Also, we benefit from outside spaces owned and managed by Durham County Council in the immediate vicinity, including a sports playing field behind the hall. This field boasts football goals supplied by us for public use. In addition, Lands Village Hall offers a wildlife habitat owned and managed by us next to the village green, which is a short two minute walk from the hall.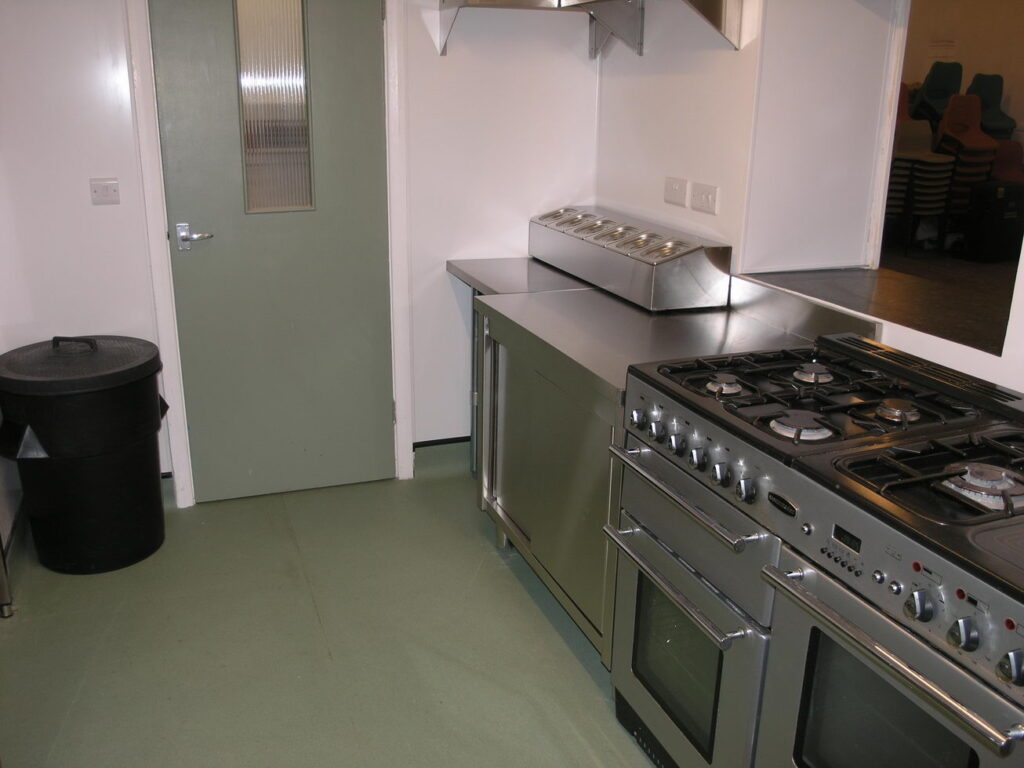 Immediately in front of the hall is a designated car park with 15–20 spaces available. On–street and off–street parking is also available around the hall.
In addition, we provide a temporary ramp for wheelchair access. This provides access for a single small step at the entrance of the hall. We always install the ramp during public events and hall hires.
We do not currently offer a regular bar (although a pop–up bar can be used with a Temporary Event Notice from Durham County Council). And we do not currently offer a PRS licence although it is possible to cover a single event through PRS/PPL.
Hall hire fees
Hall hire fees
Period
Guests
Members
Affiliated Organisations
Morning
0830–1200

£30.00

£10.00

£20.00

Afternoon
1400–1700
Evening
1900–2230

£40.00

£15.00

£30.00

Whole day
0830–1730

£54.00

£18.00

£36.00

Weekend surcharge
(Friday, Saturday, Sunday)

£8.00

£3.00

£5.00
The fees are for a complete session: we do not offer an hourly rate.
The Trust may offer discounts at its discretion, including a block booking discount of up to 10% for a group booking of more than 10 sessions.
How to hire the hall
In the first instance, to hire the hall please contact us to see if the hall is available on your preferred date(s). If the hall is available, complete the hall hire application and submit it to us. We will send you an invoice with details of how to pay once your hire has been pencilled in. The hall hire is not guaranteed until you have paid the fee.
We are unable to keep dates for bookings that have not been paid for: if you do not pay for the hire before the expiry of the invoice, the date will not be held for you and you will have to reapply for the hire.
Refreshments
If you require refreshments for your event, including tea and coffee, light snacks, lunches, etc. we can provide this for an additional fee. Please let us know your requirements when booking.
Licensed events
We prohibit the consumption of alcohol on the premises. If you want to consume alcohol on the premises, you must apply for and receive a temporary license, known as a Temporary Event Notice (TEN), from Durham County Council. It is the hirer's responsibility to apply for a TEN and receive it prior to their hire. You must also inform us of the nature of the event when booking and we may increase the hire charge if we consider a hire exposes us to risk.
In addition, we currently do not offer a PRS/PPL venue license. It is the hirer's responsibility to obtain a temporary event license from PRS/PPL for their event, if necessary. The hirer indemnifies the hall against these risks.
Additional information