LANDS VILLAGE HALL, based in High Lands, County Durham, received a boost from local paint firm, Zinsser, when it accepted 100 litres of paint to help with its refurbishment project.
The donation comes shortly after the hall received a grant from The National Lottery Community Fund to support its kitchen refurbishment project.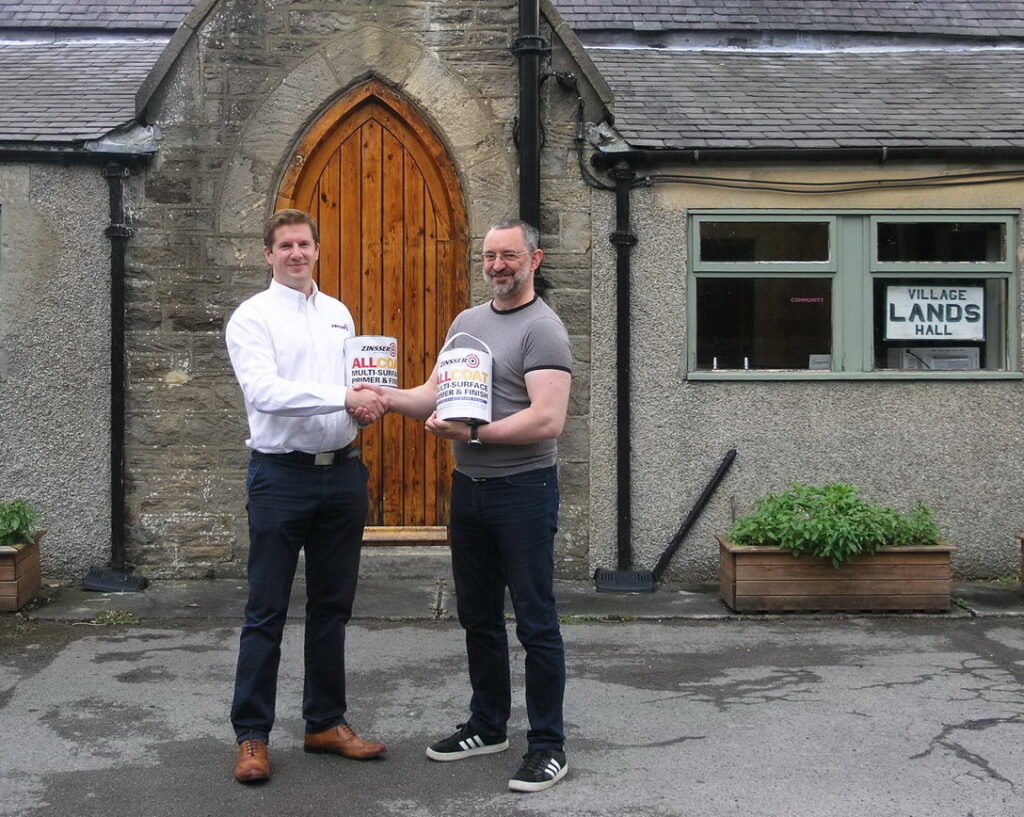 Local company, Zinsser, part of Tor Coatings, donated a bulk supply of Zinsser AllCoat paint towards the hall's redecoration because the hall's refurbishment programme impressed the firm.
Philip Mobley, an Account Manager for the Gateshead–based company presented the paint to Glenn Reffin, Chairman of Lands Village Hall. He said, "Zinsser is pleased to be able to offer paint supplies to a good cause that can use it, especially one that is doing such great work in the local community.
"Zinsser is committed to supporting local community charities through volunteering and providing excess supplies wherever we can."
Glenn Reffin said, "This offer was a complete surprise from press coverage of our National Lottery Community Fund grant award. We gratefully received it. We will put all paint to good use as part of our refurbishment plans. Zinsser AllCoat is great for walls that have suffered from damp and mould so it is perfect for us.
"Donations like this can make a huge difference to rural charities. Local village halls have limited resources and a donation of wastage can be a valuable asset. I encourage all local firms to support charities, halls, and community groups; times are desperate for small charities. If you can provide support, in whatever capacity, please get in touch with a hall near you. That is what Philip did, and he has made a huge difference to our small community on behalf of Zinsser."
Lands Village Hall will offer any of the donated paint left over from the hall's refurbishment to other local halls.

Latest posts by Administrator
(see all)