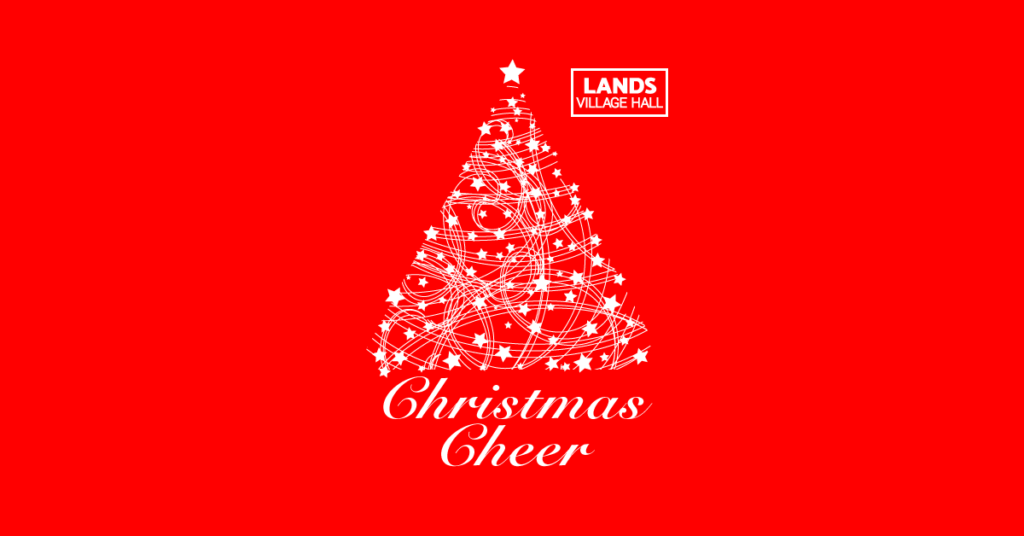 Lands Christmas Cheer: 4 December 2022, 2pm—4pm at Lands Village Hall
We invite you to join us at our Christmas Cheer event for a social Christmas get–together with friends and neighbours. Christmas is an ideal time to enjoy the peaceful village environment in Lands and come together as a community. The Christmas social offers you the opportunity to chat with people you may not have seen for a while over a glass of something and a mince pie. And it allows the Trust to say a huge "Thank you!" to our volunteers for their support throughout the year.
Entry to the event is free, all you have to do is turn up! We will provide the drinks, Christmas nibbles, Christmas decorations, and Christmas music (don't worry, we won't expect you to sing any carols). You can stock up your Christmas supplies by entering the raffle, there are plenty of prizes available.
All you have to provide is the good company and festive cheer! Everyone is welcome from High Lands, Low Lands, Morley and surrounding villages.
Find out about our regular programme!
Latest posts by Administrator
(see all)