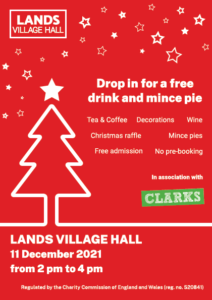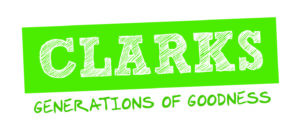 Christmas is close to hand and Lands Village Hall Trust this year wants to help make it a special occasion.
Thanks to sponsorship by Clarks Eggs, we will be installing a Christmas Tree this year on the village green in High Lands and decorating the green with additional lights.
Also thanks to the sponsorship of Clarks Eggs, we are hosting a small drinks party at the Village Hall on Saturday 11 December from 2pm until 4pm. There is no need to book a place for this event, you can just drop in at any time and enjoy a drink and a mince pie with other people from your community. Activities and entertainment will be available throughout the event, as well as alternatives to mince pies and wine.
The hall will be decorated by Lands Village Hall Trust, with a wonderful Christmas Tree donated by Elaine Harrison.
So, if you are feeling festive, or just need a little cheer after another year of COVID and Storm Arwen, drop in to the village hall between 2pm and 4pm on 11 December for a pick–me–up!
The following two tabs change content below.
Lands Village Hall was built in the 1870s or 1880s for the local miners. It became the village hall in 1955 and has been run by a charitable trust ever since. Lands Village Hall Trust believes in equality and diversity, and welcomes everyone through its doors. It is supported by Durham County Council and the local community. The Trust is an active member of The Village Halls Consortium. We welcome the support of the local community and people from further afield. If you wish to support or contribute, please get in touch with us.
Latest posts by Administrator (see all)