The Trust needs your support because Lands Village Hall needs your help to modernise. You can offer your support in many ways; here you can find out how to donate to Lands Village Hall.
The village hall has been the heart of the local community for a long time. It has a rich and varied history of supporting many different events and social gatherings. It is remembered as the beating heart of the community. But in recent years it has not seen enough investment in its infrastructure.
A new Management Committee of the Trust took over in March 2020. The Trust has developed a Business Plan to invest in the village hall and bring it back to life. In summary, the aim of the Trust is to bring the village hall back to the heart of the community again. The new group of Trustees is raising funds, sponsorship and donations from people, firms and other bodies.
How you can help
The Trust is made up of volunteers from the community it serves who have been elected as Trustees. Our aim is to open the village hall as a vibrant, modern and friendly space for the community. So, we need your help to achieve this aim. Certainly, there are many ways that you can help us to achieve our aims and to meet the goals of our Business Plan.
How to donate
Donations don't always mean getting your wallet out (although, that is always a good way)!
There are many ways to donate so, if you can donate, please let us know using the form at the end of this page.
Whenever we receive a donation from a company or other body, we find ways to show our thanks. Whether that is a mention on our web site with a link to your firm's site or a more widespread promotion depends on the donation and the level of our association.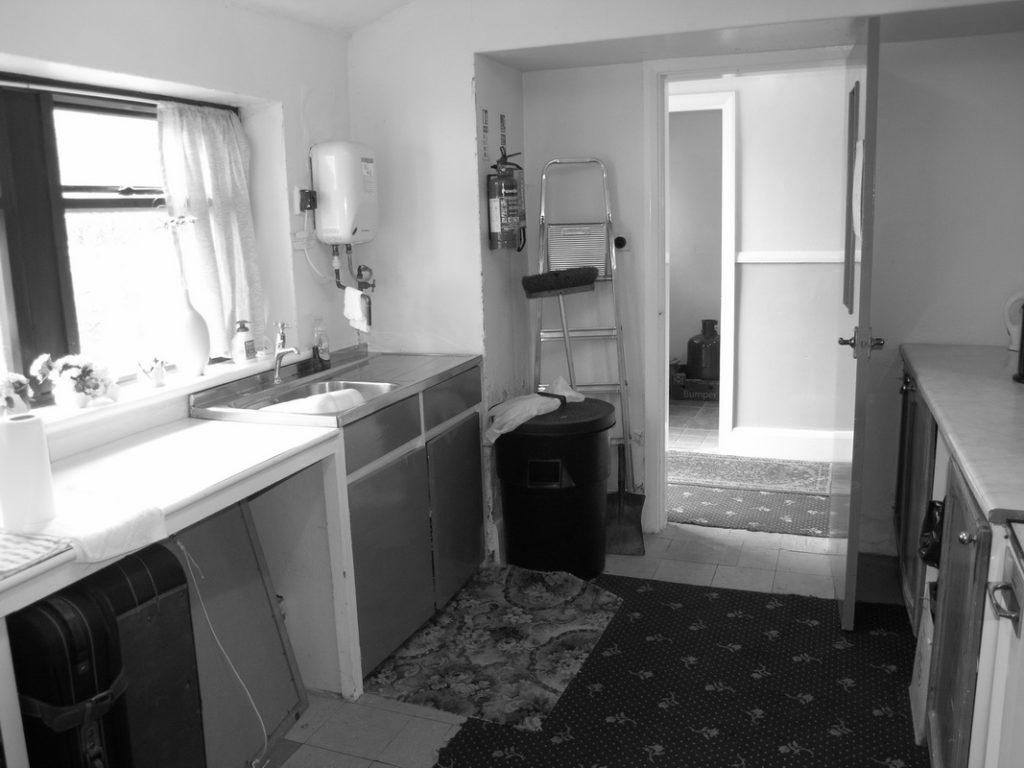 Donate money
As a registered charity, you can donate money to our charitable trust. Any money you donate is used on projects that help us meet our Business Plan. These projects include:
capital projects, such as repairs of the hall; and,
revenue projects, like delivering an event for the community.
Consequently, we have set up our JustGiving page where you can donate.
Donate your services
You can donate your services or labour. We update our website with details of our current and future objectives. With this in mind, you can offer your services in support of these objectives.
For example, a building company could offer to work on one of our future work objectives. An electrician might offer to help us rewire the village hall, or offer some part of the work that will be needed for that goal.
Donate equipment and materials
To meet our goals, we need to obtain all the materials and equipment necessary to complete a specific job. For instance, electrical works need cabling, power sockets, emergency lights, etc; and, kitchen renovations might need tiles, cupboards, a cooker, etc.
Consequently, if you are a local company and can donate equipment or materials, please get in touch. Any equipment you donate will save us having to buy it at full price.
Donate your expertise
We need experts! Lands Village Hall is just like any other venue in need of skilled services, such as:
First Aid training;
Fire equipment testing; and,
Electrical equipment testing (PAT testing).
Any of these, or similar, skills are useful to us. Even if you can't provide your expertise for free, if you can reduce fees it will help us lower our costs.
Sponsorship
Lands Village Hall has a number of sponsorship opportunities available at various fees. In fact, we can offer both primary sponsor and secondary sponsor opportunities for some of our events and fixtures.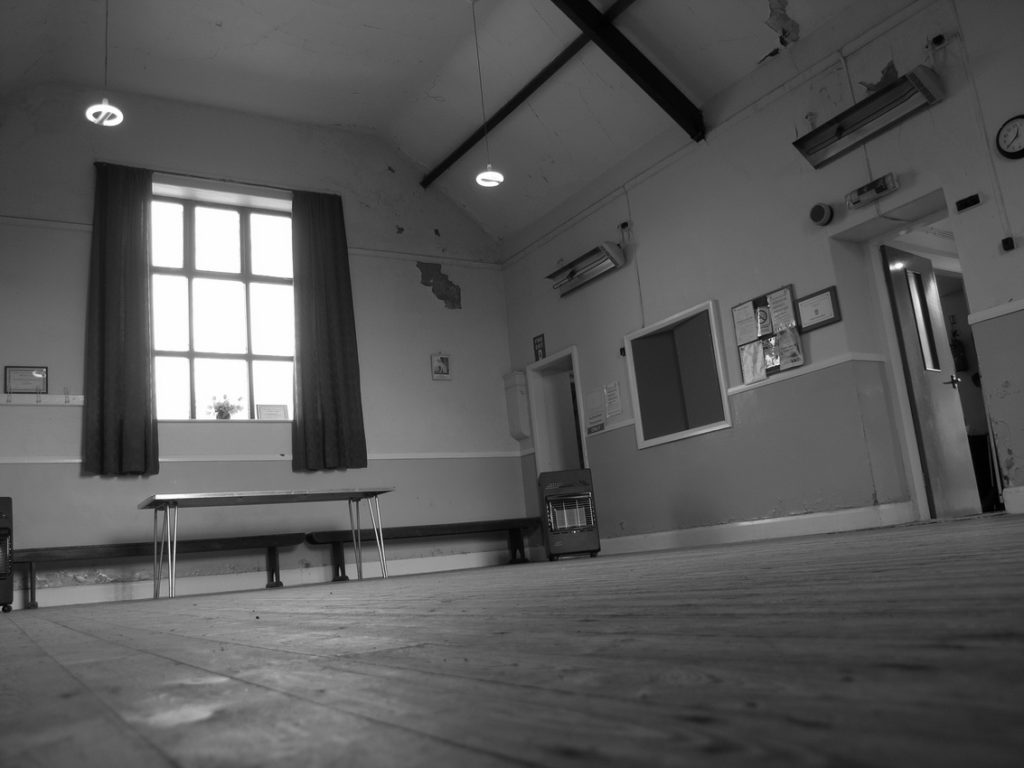 If you are a local firm or other body and you're looking for affordable ways to promote your services in the area, sponsoring one of our assets might provide you with the right exposure.
Sponsorship opportunities are available to the right partners. In the first instance, you can look at the list of sponsorship options currently available. Also, we provide details of how sponsorship works at Lands Village Hall Trust. This is useful if you want to understand our approach a little better.
Primary and secondary sponsorship
For example, you might consider primary sponsorship of a Christmas Fayre. This offers:
association of your logo and name with our event wherever we promote the event as primary sponsor;
promotion opportunities for your sponsorship of our event (with our approval);
opportunity to promote your firm on the day through approved promotional activities; or,
do other promotional work on site on the day or in the run-up to the event.
In contrast, a secondary sponsorship opportunity might consist of:
association of your logo and name with the event as secondary sponsor;
some promotional opportunities at the event (with our approval and subject to agreement with primary sponsor); or,
sponsorship of an aspect of the event, such as the Christmas Lucky Dip, or Santa's Grotto (for example).
We may offer only one exclusive sponsorship opportunity for some assets and events. Larger events or assets might have a wide range of different opportunities. However, for any event or asset we only offer one primary sponsorship opportunity even when we also offer secondary sponsorship options.
Sponsorship can be a great way of promoting your services and business, if it is done well. So, we support our sponsors through our sponsorship opportunities and offer a flexible and innovative approach.
Lend us equipment
Clearly, we only need some things on a temporary basis. In particular, during our renovations we will need specific equipment for some projects (e.g., a four-meter scaffolding tower while we complete our electrical works, floor sanders, etc.). These are things that we will have to hire at great cost for little actual benefit.
We aim to take care of all equipment and return it in the same condition we received it. Timescales for the loan will be agreed between us, as well as how and when to return it to you. We will always show our gratitude by explaining what you have lent to us on our website and elsewhere.
If you have equipment that you could lend us for short periods of work, we are keen to hear from you. In the first instance, please contact us on the Make a donation form at the bottom of this page.
Help and support
Most importantly, we need the help and support of our community to meet the goals of our strategic plan. Whether you attend our events, or volunteer your time to help at one or more of them, your support is essential.
Volunteering for an event is not a life-time commitment, we promise! And, it can involve you in different aspects of what we do. Whether you enjoy making tea and coffee, or want to bake a cake for one of the coffee mornings. Maybe, you have an attraction for one of our events, or want to be a marshall. Also, if you can help to organise an event, or want to use your contacts to put on a spectacle.
No matter the level of commitment you can offer, or what you are interested in getting involved in, we want to hear from you. In this case, please read the Get involved page and follow the instructions there.
But, bear in mind that the judging of the Apple Crumble Competition has already been taken on a repetitive basis…!
So, don't be shy. Tell us how you can help us to help the community!